Ascertia, the leader in high-trust digital signatures and PKI solutions, is pleased to announce it has appointed Malek Bechlaghem as Managing Director for the MENA region.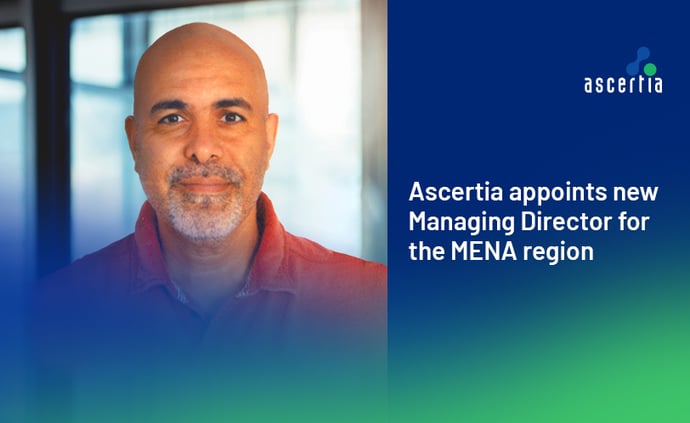 Malek has over 25 years of global and regional experience in the role, including 15 years of experience in implementing national-level Identity, PKI and Digital Trust programs in the MENA region. His journey in Ascertia started many years ago where he served in several strategic roles including being Ascertia's Chief Solutions Officer, overseeing Ascertia's professional services structure.
In his new role, Malek will lead the company's regional operations and will execute the company's business strategy in the MENA region, maintaining and supporting growth aspirations of the company while growing Ascertia's extensive client and partner network in the MENA region.
"Malek has helped us in expanding our business and footprint in the MENA region with a proven track record of success while working with many prestigious customers. With his tremendous experience and customer centric leadership, Malek will help us to expand in support of the region's planned digital signature and digital trust vision execution," said Liaquat Khan, CEO at Ascertia.
"Becoming the Managing Director for the region is an honour and a privilege, I am proud of the progress we have made and I'm looking forward to working further with existing clients to help them achieve their digital trust rollout, whilst continuing bringing innovation to the region," said Malek.
This appointment further bolsters Ascertia's seasoned leadership team, with Maeson Maherry recently appointed as Chief Operating Officer. Earlier this year, Mike Hathaway and Sven Prinsloo were appointed as Chief Product Officer and Chief Technology Officer.
The growth of Ascertia's international team is both a result and response of global organisations realising the benefits of electronic signatures and the growing importance of digital trust across the enterprise and government sectors.
Stay tuned to Ascertia's LinkedIn for the latest company news.