MD Rod Crook recently spoke at the eID Forum, Tallinn. Rod's talk, Enabling business applications to take advantage of eIDAS Remote Signatures, discussed how signing solutions are beneficial to organisations and what features they should be looking for when purchasing a solution.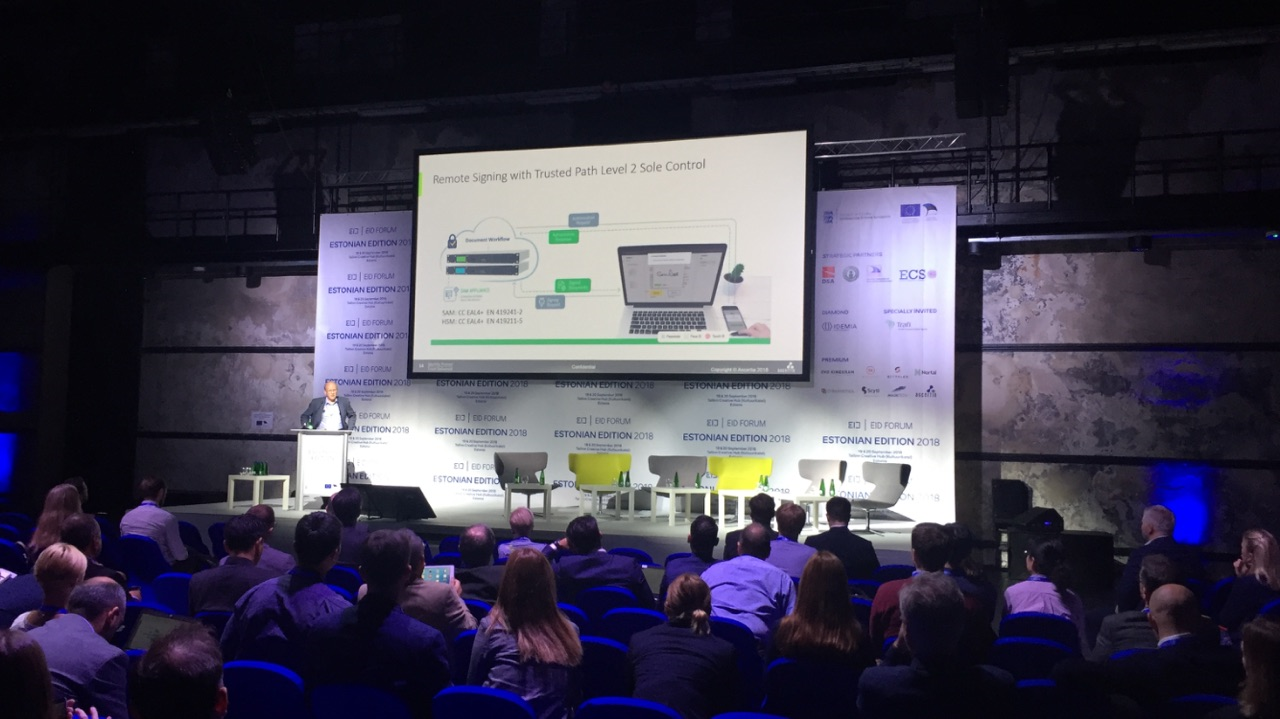 Business benefits: eSignatures and eIDAS
Organisational requirements for document management solutions are increasingly complex. They demand secure, flexible products that handle multiple business use cases without issues, that meet today's standards and ensure investment protection in light of the new rules under eIDAS.
As a result, organisations should be looking for document workflow and signing solutions that can competently deliver functionality to meet these key requirements:
Data security and residency
User authentication
Effective roles and permissions
Standards compliance
Long-term signatures and verification
Deployment requirements
Workflow flexibility
Signature flexibility
Branding flexibility
The user experience
High trust PKI capabilities
Resilience and scalability
Customisable, flexible solutions are important. Signing solutions should provide a broad and flexible set of role controls to define access control. Branded URLs and certificates for customers to use are equally important as is the ability to use signing keys held locally, centrally or on mobile phones.
Rod also discussed document workflows and the many productivity benefits they can bring through bulk signing, document approval templates and email notifications for signers.
Streamlining business processes is always on the agenda, but it's important to ensure that the signing solution you choose is compliant with the latest signing laws and regulations, including eIDAS.
Get in touch with us today if you'd like to be sent the full presentation slides.