Ascertia's ADSS SAM Appliance is the first Qualified Signature Creation Device (QSCD) that meets the new eIDAS regulations and ETSI/CEN standards of EN 419 241-1 and protection Profile EN 419241-2 with Sole Control Assurance Level 2. It delivers the highest levels of trust when creating Qualified Remote Signatures on behalf of Natural Persons and Natural Persons linked to Legal Entities.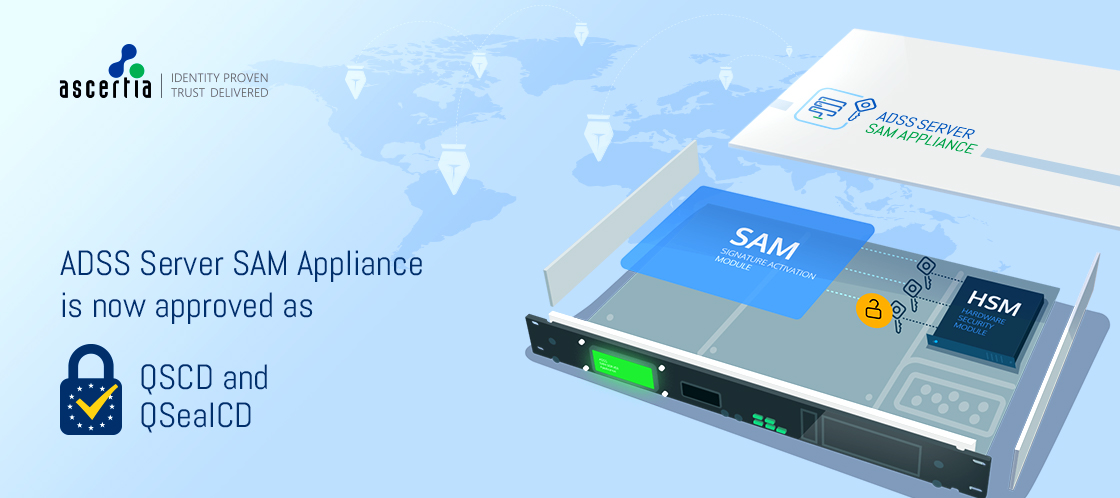 Earlier this year the ADSS SAM Appliance became the first SAM to be Common Criteria EAL4+ certified as meeting the requirements of the ETSI/CEN EN 419 241-2 Protection Profile.

We have since received a certificate of conformity from OCSI as a QSCD for creating qualified electronic signatures and seals adhering to EU eIDAS regulation 910/2014.
The ADSS SAM Appliance is now included on the European Commission's listing of QSCDs.
"To deliver another world-first with our ADSS SAM Appliance is a great achievement. The e-signature landscape is constantly evolving and ensuring that our products adhere to the latest regulations and standards is paramount for us and our customers.

"We are well-known for delivering high-trust products and we strive to be at the forefront of the industry in making this trust available via SigningHub to power a range of effective business solutions that require documents to be approved using Qualified Electronic Signatures."

Rod Crook, Executive Director at Ascertia
Discover more about the ADSS SAM Appliance.