Nothing is more important than safeguarding company data. There is also no larger risk in today's digital economy to business continuity and regulatory compliance.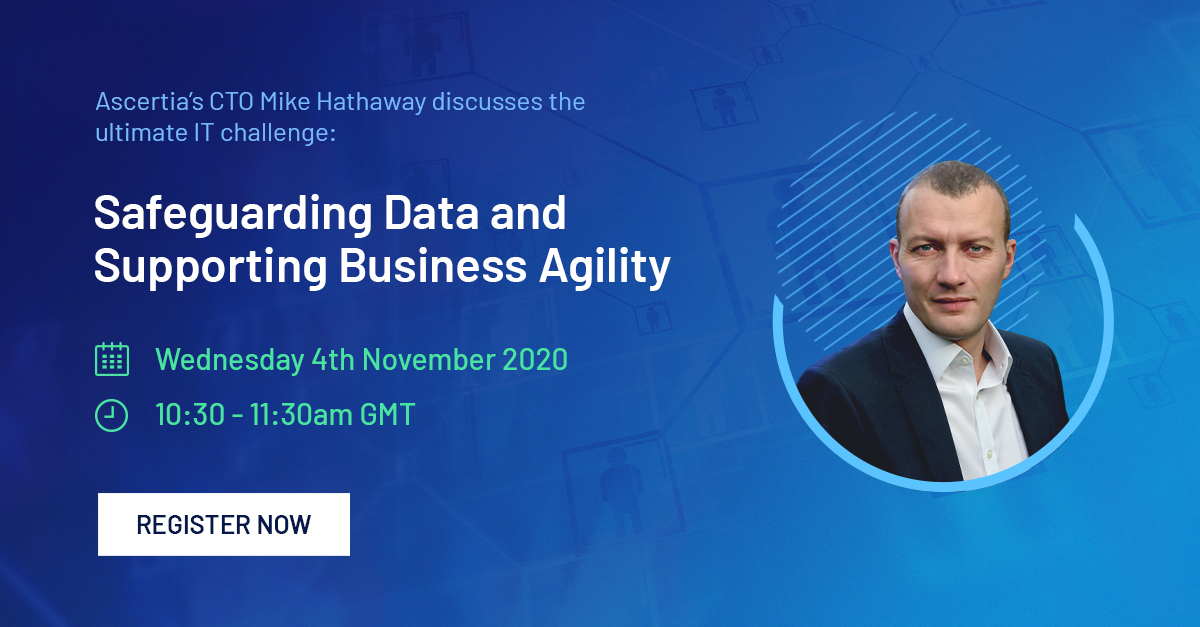 Join Ascertia's CTO, Mike Hathaway, on Wednesday 4th November 2020 for a free webinar discussing:
The digitisation of business processes and its effect on data management
Registration and vetting of identity amid this digitisation
Electronic KYC verification and regulatory compliance
With decades of hands-on experience designing and deploying PKI and high trust authentication products, Mike will share his expertise and guide you through the practical steps of solving this ultimate IT challenge as well as the benefits experienced with a solution like ADSS Web RA Server.
When: Wednesday 4th November 2020
Time: 10:30am – 11:30am GMT
Register Now: https://www.ascertia.com/company/events/safeguarding-data-webinar

We look forward to you joining us.