At this year's eID Forum in Tallinn, Ascertia will be presenting and discussing how all organisations can benefit from the use of document workflow and digital signature technology.
The focus will be on eIDAS compliance and in particular the way in which the new remote signing standards can be employed to optimize the user experience.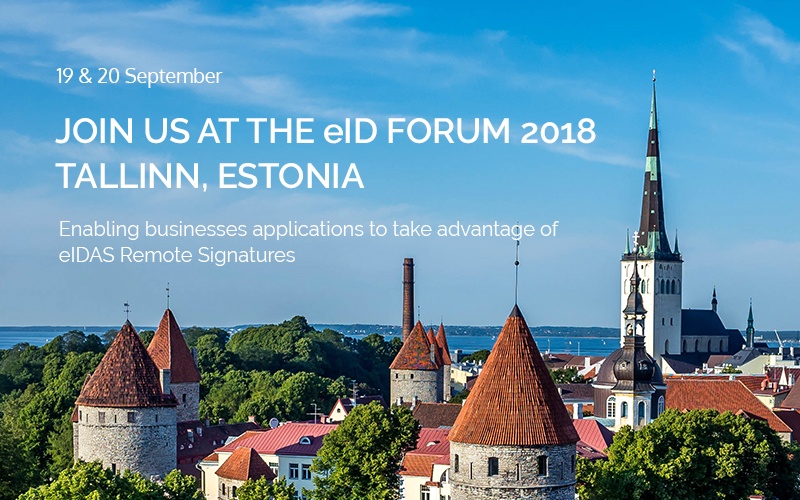 Estonia is a real leader with its eID and e-government initiatives and thought leaders from across the EU are coming together at the event to listen and discuss recent innovations and the success of various e-identity and e-signature projects across the EU.


eIDAS and global digital initiatives
Governments are moving rapidly towards the digitisation of services, for internal and external communications with businesses and citizens. For this to be successful, their applications need secure methods of identifying corporate and citizen users to prevent fraud.
The introduction of eIDAS has provided clear rules for legal certainty and technical interoperability for eIDs, providing a solid platform to enable e-government and e-business.
eIDAS-compliance with Ascertia
Ascertia already provides products that create eIDAS-compliant Advanced and Qualified Signatures for businesses operating across the EU and indeed around the world.
Our products comply with all the relevant standards from IETF, ISO, ETSI, CEN, W3C and OASIS and use these to ensure maximum interoperability, usability and applicability. Ascertia uses local partners and certificate authorities to ensure secure, compliant eSignature services with local support.
If you're attending the eID forum Rod Crook, Managing Director, Ascertia will be presenting Enabling business applications to take advantage of eIDAS Remote Signatures on Wednesday 19th September at 12.55pm.
The presentation will explain how today's cloud based signing solutions can enable organisations to securely interact with internal staff, external suppliers and customers. He will present the main deployment and use-case learnings to advise on how e-business can be optimised AND ensure eIDAS compliance.
Find out more about eIDAS, local signing and remote signing or get in touch to ask us more.