The leading provider of PKI solutions and digital trust, Ascertia is delighted to announce the appointments of Stefan Claeys as Pre-sales and Customer Success Director and Pieter Rensburg as Customer Experience and Quality Director.
Stefan Claeys, Pre-sales and Customer Success Director
Stefan Claeys joins Ascertia as Pre-sales and Customer Success Director. Having previously worked at KeySign and Dioss, Stefan brings extensive industry knowledge to Ascertia.
As part of his role, Stefan will further enhance customer success and ensure the seamless delivery of products and Ascertia Premier Success Services providing an excellent experience for our customers.
Stefan Claeys had this to say about his appointment:
"Having worked alongside Ascertia for many years, I look forward to applying my customer-centric approach to our team. With years of experience with PKI and digital signatures, it's great to work with a leader in the space and to share my knowledge with customers."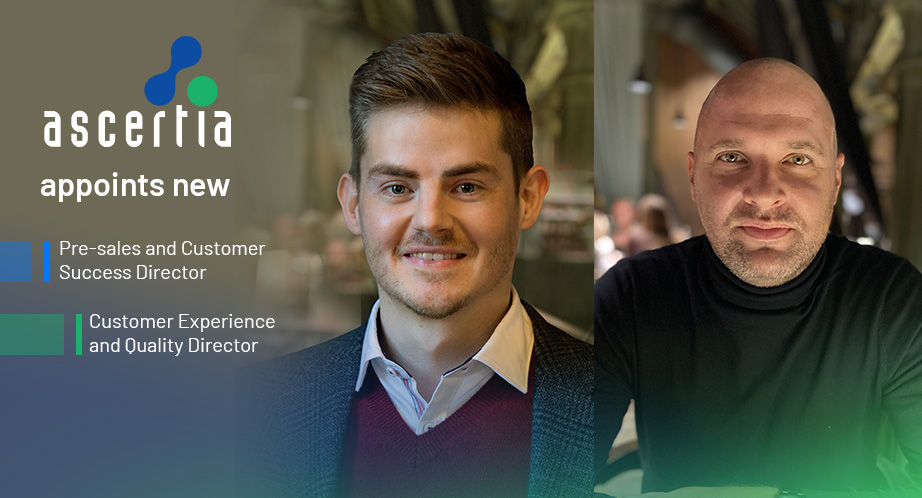 Pieter Rensburg, Customer Experience and Quality Director
Pieter Rensburg has taken on a new role as Customer Experience and Quality Director. Previously Ascertia's Customer Success Director and Head of Customer Success, Pieter will oversee Customer Experience Management and Quality Management for all Signing Products, Integration and Connectors.
Pieter Rensburg continued:
"This new role is an opportunity to build on my experience working in the Customer Success team. I'm excited to expand my focus into Ascertia's signing products, helping the company to continue delivering exceptional customer service through our product offering and customer experience support."
The new Customer Success appointments follow a year of significant announcements at Ascertia, including the company's acquisition by InfoCert and the Common Criteria re-certification of ADSS SAM Appliance.
Sam Crook, CRO at Ascertia, concluded:
"We are excited about these additions to Ascertia's senior team and look forward to seeing the positive impacts their leadership will have on our organisation. Pieter and Stefan's expertise and knowledge reinforce Ascertia's commitment to customer service and exceptional quality standards. These appointments are part of our continued growth and commitment to delivering high-quality, scalable products and services."
Ascertia is a digital trust solutions leader trusted by enterprises, governments and trust service providers worldwide.
Follow more Ascertia news here.