There is no ignoring how much momentum digital transformation has gained over the past 18 months.
We recently caught up with Ascertia partner, Patrick Beckman Lapré, Global Sales Director at DigiCert to discuss the acceleration of digitalisation in business.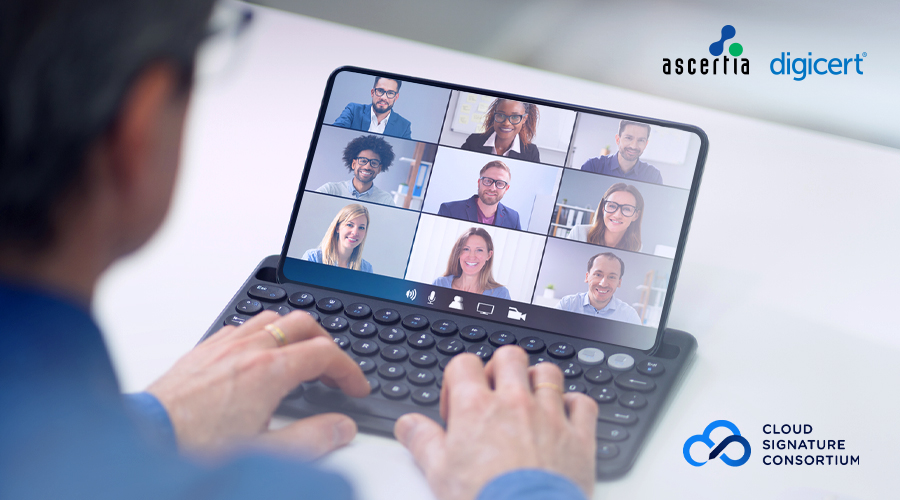 DigiCert is a long-term Ascertia partner, focused on delivering certificate management and robust digital security integrations.
Together, Ascertia's Senior Sales Manager, Adrian Walker, and DigiCert's Patrick Beckman Lapré unpack the role of the Cloud Signature Consortium (CSC) and how it supports this key aspect of high-trust digital business.
With decades of expertise and insights, the pair delve deeper into how the Cloud Signature Consortium has influenced the rise in remote signing adoption and will continue to pave the way for digital transformation.
This included exploration on how CSCs are simplifying digital signing experiences, the impact eIDAS has had, and how Ascertia has harnessed CSC best practice when enabling businesses to leverage and power cross-border business.
Listen in as they share their knowledge on the digitalisation of processes, how CSC standards enable the digital business to resume, and unearth the vast benefits experienced with CSC on a global scale.

Subscribe to our YouTube channel to remain up to date with the latest e-signature developments and expert opinions.