On 2 February Ascertia launched its ADSS Server 6.8 release. This release includes support for the latest Cloud Signature Consortium API.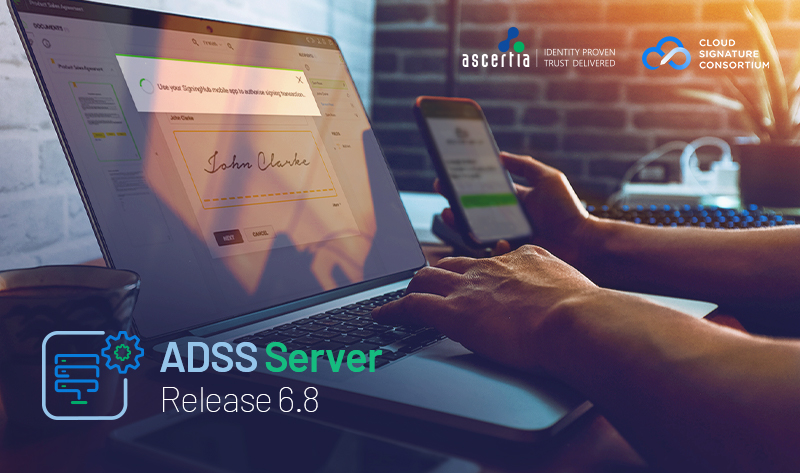 ADSS Server 6.8 release developments
This latest ADSS Server 6.8 update focuses on interoperability, with new features including support and enhancements for HSMs, master key management, digital signatures and ePassport.
ADSS Server version 6.8 key developments include:
ADSS Server RAS Service now supports the latest CSC API 1.0.4.0
ADSS SAM Appliance now supports remote signature creation using any Thales Luna HSM version 7.7+ CC EAL4+ certified to ETSI EN 419 221-5
ADSS Server Signing Service has been enhanced to sign ICAO compliant Logical Data Structure in support of issuance of Machine-Readable Travel Documents (MRTDs)
ADSS Server Signing, Verification and Go>Sign Services, have all been enhanced to support PAdES LT in addition to LTA signatures.
A full list of ADSS Server 6.8 features can be found here.