Ascertia is delighted to announce the ADSS Server 8.1 release.
ADSS Server is a platform for trust service providers, governments, and organisations to provide digital trust through digital certificates for people, devices, and applications.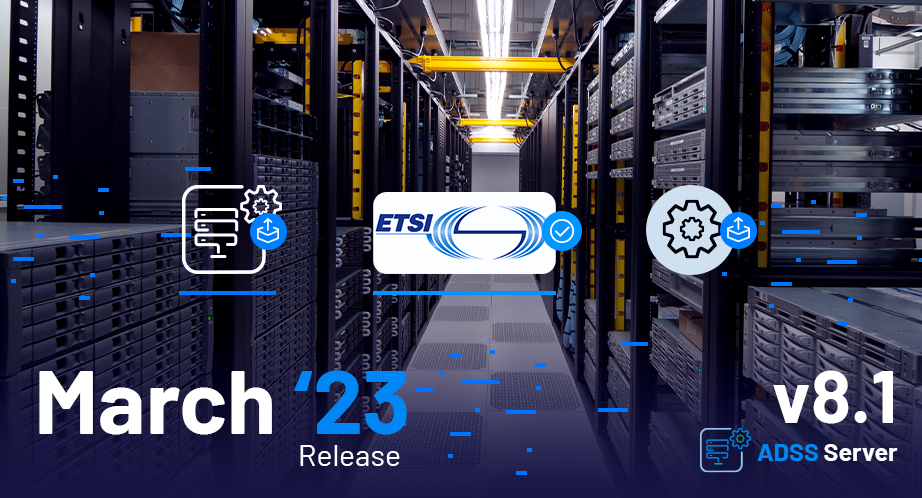 Secure, scalable and foundational to digital business – ADSS Server is the only trust service product that can be used with third party trust infrastructures.
ADSS Server 8.1 release developments
The new version release benefits Ascertia partners and customers with enhanced ADSS Server functionality, including:
ADSS Server Console Update:
ADSS Server now has a new-and-improved operator console for administrators and Ascertia Unity, creating a fresh and intuitive interface for operators. Ascertia Unity in ADSS Server 8.1 covers common utility modules, the Certification Service, OCSP Service, and CRL Monitor Service. Other services will be available in future releases.


Support for ETSI Trust List Management in ADSS Server:
ADSS Server now supports European Trust Lists, introducing a new TSL Monitor Service that complies with ETSI TS 119 612 v2.1.1. ADSS Server can now automatically poll for, and download, Trust Lists to ensure the verification service is up to date.

EU Trust List support is a vital feature of the ADSS Server. It can be used automatically to download or refresh the official lists of trust service providers (TSPs) in each EU Member State. These, in turn, are then available to the other Ascertia digital trust components like SigningHub and ADSS Verification Server.


Support of ETSI TS 101 903 for XAdES Signatures:
This release reintroduces support for ETSI TS 101 903 for XAdES signatures for customers who are mandated to use XML signatures which must comply with ETSI TS 101 903.


Operating and Database System Updates:
ADSS Server now supports Ubuntu 22.x and Microsoft SQL Server 2022, while deprecating support for Postgres 10.
A full list of ADSS Server 8.1 release features can be found here.