The world's most interoperable PKI just got even better! We are very excited to announce the release of ADSS ePassport Server, which bolsters the capability of our Trust Services Platform.
Additionally, it provides global governments with a trust infrastructure compliant to the very latest standards from the International Civil Aviation Organisation (ICAO) and the European Union.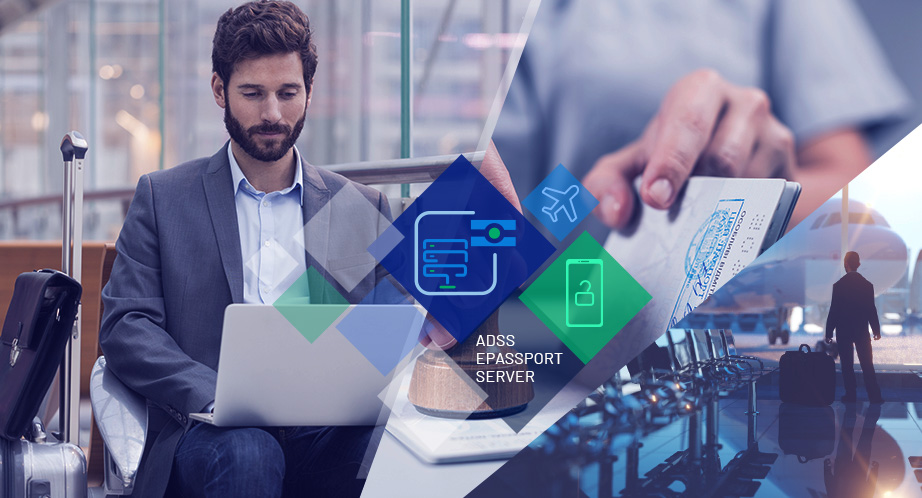 ADSS ePassport Server launch details
Ascertia ADSS ePassport Server supports the issuance of ICAO compliant certificates that enable Passive Authentication, the core security mechanism used to validate electronic machine-readable travel documents in support of Basic Access Control (BAC).
Passive Authentication is used to determine whether the passport holder's biographical information stored on the passport chip is authentic. Digitising this validation process enables faster processing at borders and allows people around the world to travel smoothly.
ADSS ePassport Server also offers a comprehensive Extended Access Control (EAC) offering, compliant to the latest EU standards from the Federal Office for Information Security in Germany.
Extended Access Control provides countries with the ability to control who can access citizen biometrics stored on electronic machine-readable travel documents by authenticating Inspection Systems using card-verifiable PKI system.
In an era where more than ever governments need to be sure of the identity of entrants, ADSS ePassport Server ensures governments can:
Comply with the very latest international standards

Protect citizen information

Rapidly validate a document holder's identity on arrival

Fully automate the secure distribution of materials needed for travel document validation
Our CTO, Mike Hathaway, had this to say:
"We continue to enhance our highly interoperable Trust Services Platform with multiple use cases and we're the only company in the world providing a platform capable of issuing and managing certificates from its own infrastructure, as well as from every leading PKI platform, for certificate issuance, digital signature and signature validation."
Ascertia's offering in the ePassport space is unique because it offers:
A complete BAC and EAC product offering: covering CSCA, Document Signer, Master List Signer, NPKD, CVCA, DVCA, SPOC systems and associated client SDKs to make integration into personalisation and inspection systems easy.



Adherence to the latest standards, in particular:

ICAO 9303 7th Edition Part 12 for Basic Access Control

BSI TR-03139 v2.2 for Extended Access Control

BSI TR-03129

BSI TR-03110

CSN 36 9791

Ability to deploy multiple components on single system, virtualised or distribute as required.
Secure your borders with ADSS ePassport Server.