On 15th March Ascertia launched SigningHub 8.1, this release is now available on the Ascertia Community for download. Please request access from your account team, if you have not already registered.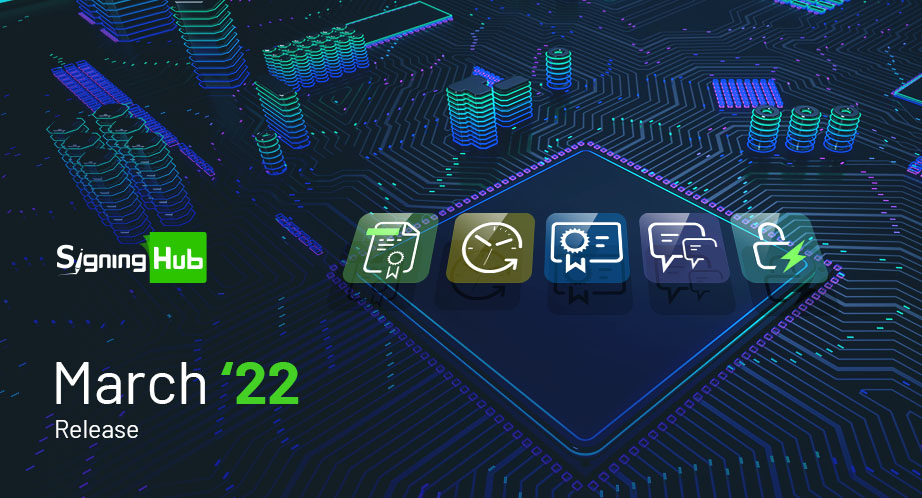 SigningHub 8.1 contains many important new features for all Ascertia customers and partners, including OpenID Connect support, document signature validation via QR code and gatekeeper filtering of documents.
SigningHub now supports any third-party authentication provider that used OpenID Connect (OIDC) authentication protocol.
View Document and Signature Verifications by Scanning QR Code
SigningHub now provides an option for the document owner to place the QR Code anywhere in the document.

By scanning the QR code on the document, the user will be redirected to a URL where the document and signature fields verification will be presented for validation.
Gatekeeper Filtering of Documents
SigningHub now allows signers to delegate the reviewing of documents by forwarding them to someone else before reaching to them, assuming this permission was given as gatekeeper. The Gatekeeper will only have the option to review or decline documents and will not be able to sign or make any modifications to the document.
Validate National Identity ID while signing using Cloud Signature Consortium
SigningHub 8.1 supports three new languages, Traditional Chinese, Georgian, and Hungarian, bringing the total number of supported languages to 31.
Improvements in this release include performance and security improvements including Signature Verification, Fields Management, Document Uploading, Document opening, and Document Rendering.
A full list of features can be found here.
If you don't have access to the Ascertia Community, you can request this from your Account Team. If you need to upgrade assistance or carry out a system health check, talk to your Account Team about Premier Success Services.
Further announcements about the upcoming releases of ADSS Server and ADSS Web RA Server will be coming soon.